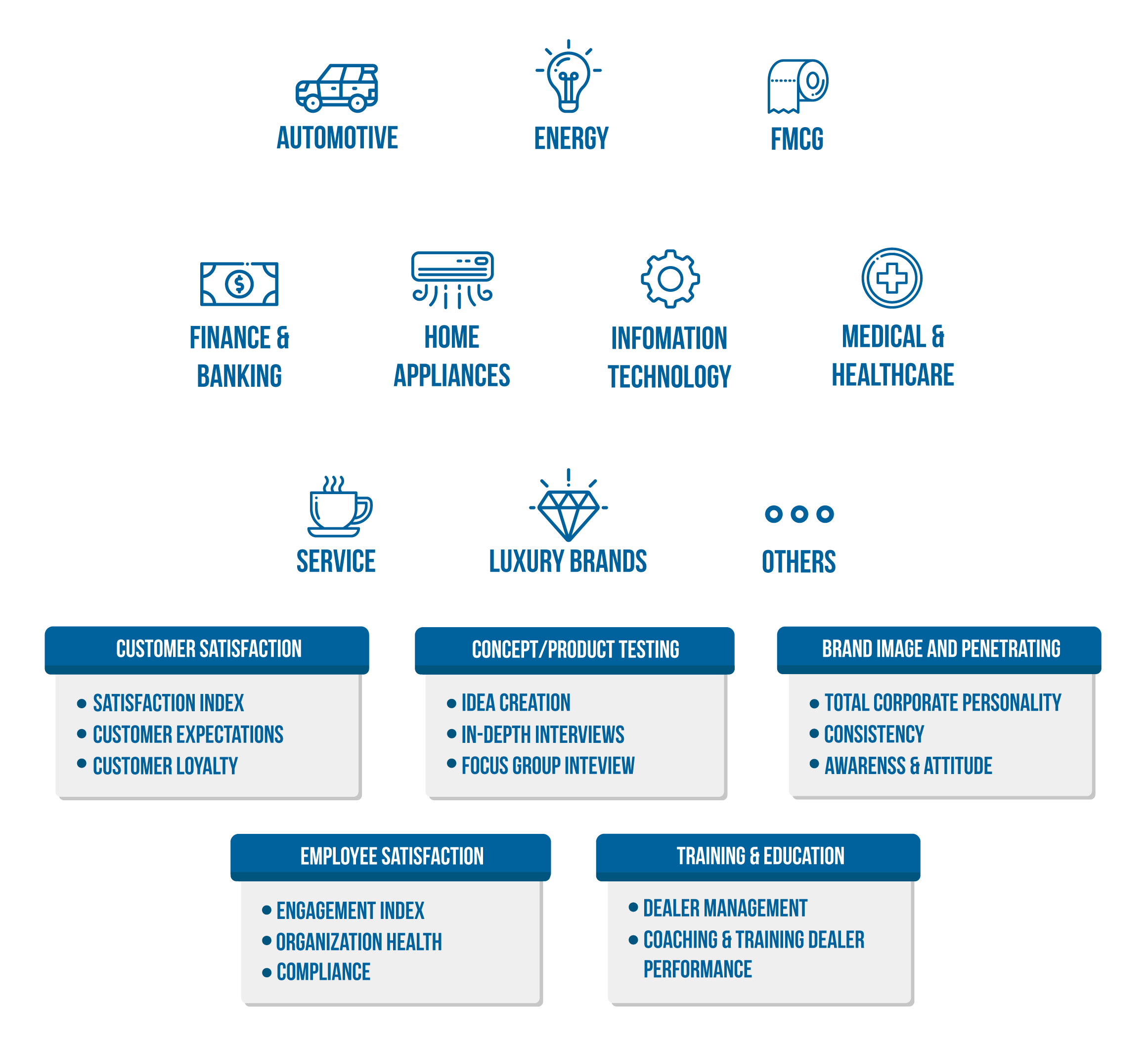 15 full-time staff and access to more than 300 local interviewers:
■ 24 Hours Clients' Responsiveness
■ CAPI and CATI Capabilities
■ Experienced Moderators
■ Innovative Digital Devices
■ Research Analysts
To expand the knowledge of the local Thai and Asian market…
What gets measured and gets managed. Make sure you measure what matters. Our services include employee surveys which bring you deeper understanding of employees' engagement or awareness towards compliance. Our approach is scientifically tested and our globally benchmarked question-indices help you find the key factors for building a stronger company.
Meaningful work, or what Japanese philosophy defines as "Hatarakigai" is a leading indicator of better business performance. At work, whatever gets measured gets managed. To better manage your business, start by measuring what matters the most – Hatarakigai.

การทำงานที่มีคุณค่า หรือ "ฮาตาราคิไก (HATARAKIGAI)" ตามปรัชญาของญี่ปุ่น เป็นตัวชี้วัดสำคัญของการดำเนินธุรกิจ ในการทำงาน สิ่งใดก็ตามที่สามารถวัดได้ ก็จะสามารถบริหารจัดการได้ ดังนั้น เพื่อเพิ่มขีดความสามารถในการบริหารจัดการธุรกิจให้ดียิ่งขึ้น จงเริ่มต้นจากการวัดในสิ่งที่สำคัญที่สุด และนั่นก็คือ ฮาตาราคิไก
Carefully crafted questions based on deep cultural understanding
Information processing accuracy, respondent confidentiality and confidence, and simple, easy to action results
Enable meaningful conversations to catalyze impactful actions
Robust industry and regional data comparisons
Shared Value, Career Plan, Communication, Decision Making etc.
Organizational Infrastructure
Skill Up, Work Environment, Knowledge, Internal Structure etc.
Stakeholders, Corporate Social Responsibility etc.
Information Management, Fraud, Harassment, Product Quality Management etc.