Nikkei Research has been conducting the annual survey on Japanese companies, regarding salaries and benefits of their local staff, in 9 Asian countries/region and 3 American countries over 20 years. The reports of "The Survey of Salaries and Employment Benefits for Local Staff in Japanese Companies in Asia" cover the latest valuable trends seen in HR data, including pay structures, pay increase, bonus, and welfare. The data is summarized by country and region in order to support your local HR strategies.
「在アジア日系企業における現地スタッフの給料と待遇に関する調査」をまとめたサラリーレポートは、海外の日系企業から寄せられた、現地のローカルスタッフの給与支給額や昇給率、ボーナス支給率、福利厚生など、人材確保に欠かせない生のデータを国・地域別に、日経リサーチがまとめたレポートです。調査は過去20年以上、毎年実施しており、現在はアジア9、米州3の合計12カ国・地域のレポートを刊行しています。現地での人材採用や契約更新など人事戦略のご参考に、ぜひご活用ください。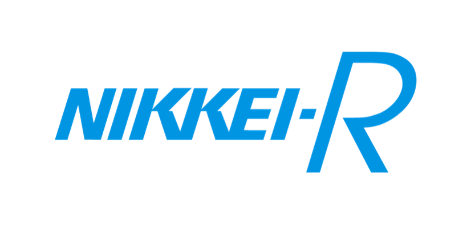 Salary Reports (Asia)
Single-country (region) Edition 各国・地域編 : 12,500THB/country(region)
Country
(Region)
No. of responded
companies
Country
(Region)
No. of responded
companies
Singapore
108
Hong Kong
87
Malaysia
75
Taiwan
62
Indonesia
62
Thailand
346
Philippines
35
Vietnam
57
China
196
*The prices above are for when the reports are purchased in Thailand, and the VAT is not included. In case of ordering from other countries, please kindly refer to the order form to check the local price.
価格はタイ国内で購入した際の税抜き価格です。タイ国外からお申し込みの際は、申込書にて価格を確認ください。(日本国内で購入される場合は、日経リサーチの

レポートページ

から「購入お申し込み」に進んでの注文も可能です。)
If you have any inquiries about the Salary Reports, please contact the local sales shop.
サラリーレポートご購入のお申込み・お問合せは各国販売店に連絡下さい。
Survey Overview
Total payment by job title, Pay increase rate, Payment structure and bonus, Allowances, Benefit, Staff leave system, Personnel strategy (including Recruiting status and Turnover rate), Salary gap based on language skills, HR management issues, Change due to COVID-19 & Compiliance issues, etc. *Contents are slightly different depending on the country/region.
職種別給与支給額、昇給率、給与体系・ボーナス、手当、各種ベネフィット、休暇制度、採用人数、離職率、従業員の語学力による給与水準の差、労務・人事課題、COVID-19による変化&コンプライアンス課題など *国・地域により若干内容は異なります。
21 industries adjusted for the local employment situations
Japanese companies located in the target countries (region)
Research Methodology 調査方法
| | |
| --- | --- |
| China : | Japanese and Chinese |
| Other countries : | Japanese and English |
*The languages used in the reports are the same as above.
If you have any questions about the survey, please contact below.
本調査全体・内容に関するお問合せは、下記までご連絡ください。
Why not try finding solutions to build a stronger company though employee research?
Nikkei Research & Consulting (Thailand) offers various types of employee research, such as an engagement survey, a compliance survey, and an internal brand survey. Please check out our employee research page and contact us to discuss the right solution for your organization.
日経リサーチ&コンサルティング(タイランド)では、各種従業員調査のお手伝いが可能です。気兼ねなくお問合せ下さい。